The Student Perspective on Open Education
Open education is a worldwide movement that comes with shared successes and challenges. Positive student experiences and innovative pedagogical practices come with the use of OERs and affordable course materials, but communicating the value of this work isn't always straightforward, especially when overwhelmed by choices. These student voices help remind us of our mission.
Last fall, ALX partner University Libraries sponsored two individuals to attend OpenCon in Washington, D.C. OpenCon is a conference through which the next generation of open education adopters can learn about open access, open education and open data.
Jennifer Halda Abbruzzese and Samer Abusway represented Ohio State at OpenCon this year. Learn more about their OpenCon experiences, as well as their overall perspectives on open education below.
Jennifer Halda Abbruzzese
When I submitted my application to attend OpenCon I knew I would learn a great deal and have many new perspectives to consider, but I was surprised by the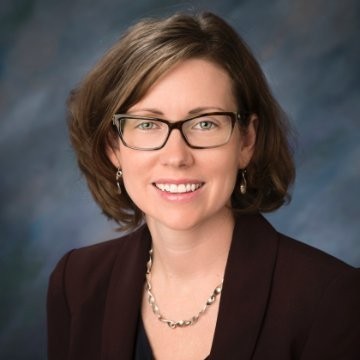 magnitude of impact I felt. The basic principles of open access in data, research and education are something I believe strongly in for our society and for The Ohio State University. I view openness as the path to incorporating diversity of thought and accelerating discoveries.
One of the biggest take always for me in the conference was an eye-opening revelation on just how suppressive some governments are around the world in controlling all media outlets and all internet usage. It gave me a renewed appreciation for the freedoms that being an American affords. However, it also made me realize just how important it is for Americans and specifically members of the Ohio State community to thoughtfully push the boundaries of openness. The laws of the United States go a long way to protect our freedoms of speech, but the digital age we live in has presented many new opportunities and challenges.
A balance is important with openness and the web. Many of the social media and internet retail sites we use hold personal data in silos and control the distribution of that data. In the fast-paced world we live in, I often don't take time to think about the ramifications of my loss of control over personal data every time I order items from an online retailer or access social media. I enjoy the convince of adds tailored to my ordering and search habits, but I often don't consider how there is a manipulation occurring with the types of messages I receive based on the distribution of my own personal profile that I do not control.
There were many inspirational presentations over the three-day conference, but one struck me as both inspiring and potentially applicable to OSU. There is exciting work underway at Indiana University-Purdue University Indianapolis (IUPUI). Heather L. Coates is a data librarian at IUPUI and presented a wonderful discussion around how her university is working toward encoding openness into campus policies and faculty review practices.  Heather has posted the presentation for anyone to review here. I must admit I am not fully aware of what policies and practices OSU has with faculty review to encourage openness and broad view of individual scholar success beyond high impact journal publication. However, I found the IUPUI model to be a logical and adaptable solution to what many conference attendees viewed as a large obstacle for scholars and universities as they navigate openness and their research mission. 
One of the other extremely thought provoking presentations came from Rajiv Jhangiani around creating open education resources. He highlighted the value of creating both traditional and career degree programs with many paths to accommodate the changing global society and reaching non-traditional students.
I am extremely thankful that OSU is a member of SPARC and that through that membership I could become more engaged in the open community. I look forward to more learning opportunities and thought provoking future discussions around openness for OSU.
Attending OpenCon in November 2016 and was a privilege. OpenCon provided an overview of what open data, open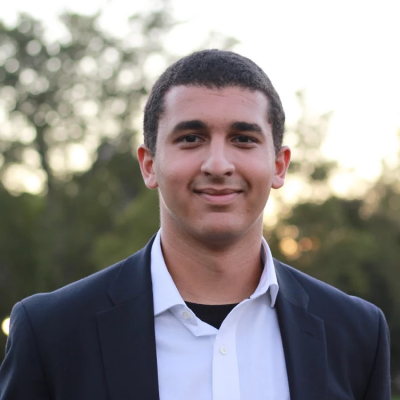 research, and open accesses really were, and how universities and other research institutions could move toward being open. Seeing as my passion and interest in the open movement really falls in the realm of open education and open source (textbooks, specifically), I focused on that and tried to enter conversations regarding that.
My biggest takeaway was that universities across the world are running into the exact same problems we are here at Ohio State in terms of accomplishing significant change with respect to textbook affordability and migration to open source. A guy I met was from University of Dublin in Ireland, working as a professional for a student advocacy center on campus, and he said faculty buy-in has been an impediment to progress, just like at OSU. But programs taking place across the world have proven successful, similar to Affordable Learning Exchange at OSU.
Something else I found very interesting was how policy could make impactful change very quickly. We need to make some policy changes at OSU, I believe, to make change fairly quickly with respect to open education but also with open research as well (if this is something OSU ever plans on moving towards). I think we can leverage student senate to hold faculty accountable to being a certain percentage open source learning by a select date.
On the flip side, another big takeaway was how this whole movement is an uphill battle and small, incremental changes will eventually result in huge successes, so patience is key. I was inspired by a speech given by Brewster Kahle, founder of the Internet Archive. The idea of open information and open access is a relatively new one, but using resources like the Internet archive in place of privatized expensive information (textbooks for example) could serve useful towards an "open" world. The last day of the conference was an advocacy day on Capitol Hill, where we met with a legislation liaison for Senator Sherrod Brown. On a national scale, policy and initiatives related to the open movement may also serve beneficial in advancing the open movement further. Something that was stressed was these national initiatives might have to wait until the next administration takes control of the White House, but they will be helpful as they get started.
In summary, my big takeaways were everyone is running into the same problems we are, and policy changes at the university could make an impactful change!