What's Next for Open Education at Ohio State
We have enjoyed participating in Open Education Week, and sharing our grant winners' successes with you, and hearing your questions and ideas! ALX is laying the foundation for faculty at Ohio State to incorporate open and affordable materials in their classrooms.
Let's keep the conversation going beyond this week, though. Here are some upcoming events we'd like to let you know about:
ALX Request for Proposals – Starting Monday, April 24, 2017
Apply to join ALX as a member of the Fall 2017 cohort! ALX will begin accepting proposals on Monday, April 24. This is an opportunity for instructors to take the first step in implementing open educational resources and other affordability strategies in their courses.
Learn about our grant opportunities on our grants page. Remember, proposals from all disciplines, campuses, and courses of any size will be considered.
ALX at Innovate – Tuesday, May 16, 2017
Innovate brings together educators from The Ohio State University and beyond to share, explore and discuss technology-fueled approaches that advance teaching and learning. Affordable learning and open education will be one of the running themes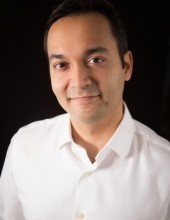 throughout the conference. Dr. Rajiv Jhangiani from Kwantlen Polytechnic University was announced as one of the featuredspeakers.
Dr. Jhangiani's presentation will make a case for why the shift away from traditional (closed) practices is not only desirable, but inevitable, and how open educational practices support the modern university's mission by serving both social justice and pedagogical innovation. 
Innovate is free and registration is open. Click here to register
The Affordable Learning Exchange (ALX) is a cross-campus partnership between University Libraries, the Office of Distance Education and eLearning (ODEE), Undergraduate Student Government, the Office of Academic Affairs, and the University Center for the Advancement of Teaching. 
ALX funds and supports transformational course content projects that result in high-impact, sustainable cost savings for students. This happens through adopting, adapting or creating open and affordable course materials in courses of all sizes at Ohio State.