ALX Celebrates Open Education Week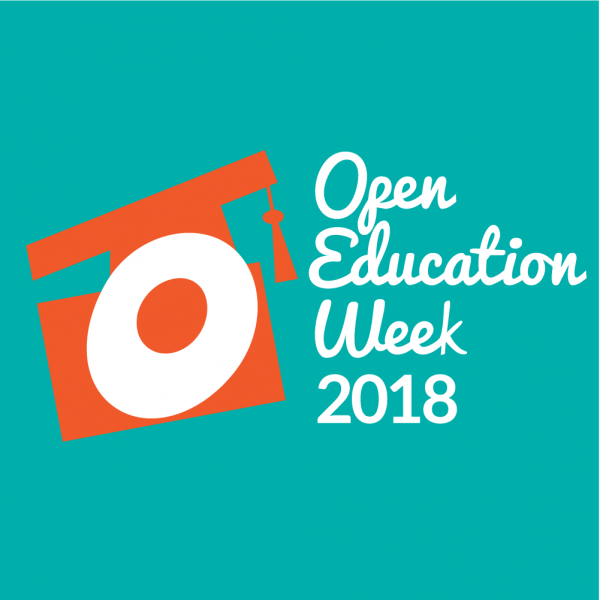 Join the Affordable Learning Exchange partners and former grant winners as we celebrate Open Education Week, March 5-9. Through this week-long series of webinars and events, participants will learn the ins and outs of using or creating open content and its impact on teaching and learning at Ohio State and beyond.
Open Education Week is coordinated by Open Education Global, a network of institutions throughout the world, all working to make education more open and affordable.
Here's a rundown of the events we have planned:
---
Open Pedagogy: Teaching Students the Value of Information
Monday, March 5, 2018
12:30 - 1:30 p.m.
Amanda Folk and Chris Manion
Webinar: Learn about the 5 Rs of openness and how they can be used to support and develop open pedagogical practices, particularly in student/faculty interaction in the classroom and in conversations with students about the value of information. See examples of open pedagogy in action at Ohio State and learn about resources that can help you get started incorporating these practices into your own teaching.
---
College Textbooks and the State of Affordable Learning Initiatives in Ohio
Tuesday, March 6, 2018
10:00 - 11:30 a.m.
Otterbein University, Towers Hall
Join OhioLINK and the Ohio Department of Higher Education for a discussion on textbook affordability and open educational resources, led by an esteemed panel of experts, practitioners, and students from around the state. Topics to be covered include ongoing grant activities, academic freedom and choice, inclusive access, and commercial textbooks.
Ohio State recently won an Ohio Department of Higher Education Innovation Grant in conjunction with North Central State and Ohio Dominican University. Our work on this project will be highlighted at this event, which precedes Governor Kasich's State of the State address, also at Otterbein.
This event is open to the public. No RSVP required.
Free parking will be available on surface lots near the building. You can download a detailed map of Otterbein's campus. Towers Hall is marked as 31, with parking options marked in blue, numbers 14 and 17.
---
Creating and Working with Open Content
Wednesday, March 7, 2018
12:30 - 1:30 p.m.
Maria Scheid
Webinar: Copyright Services presents about copyright law and its impact on the way we define and use open content. This webinar will provide an overview of the basics of U.S. Copyright Law, an introduction to Creative Commons licenses, and best practices for identifying, adopting, and creating open and affordable materials for teaching and learning.
---
Pressbooks: Digital Books for the Contemporary Classroom
Thursday, March 8, 2018
12:30 - 1:30 p.m.
Mary Sterenberg and Mike Shiflet
Webinar: In this session, an ALX grant winner discusses her experience working with the ALX team to develop her digital book, Write Like a PR Pro, and how using her own book in the classroom improved learning outcomes and student involvement in the course. Mike Shiflet, ALX's Digital Publishing Coordinator, will share the distinct advantages of using the Pressbooks platform to develop instructional texts.
---
Going Open: What, Why and How to Begin!
Friday, March 9, 2018
12:30 - 1:30 p.m.
Jasmine Roberts
Webinar: Join ALX grant winner Jasmine Roberts for a compelling presentation about the open resources landscape, where to begin, and her own experience using and creating OER.
---
Questions or comments? Tweet them to us using the #alxosu and #openeducationwk tags. We look forward to seeing you there!