2018 Innovate Faculty Showcase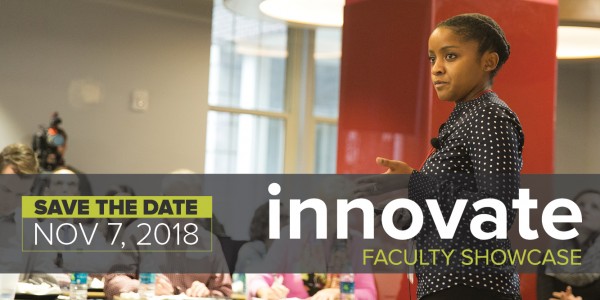 How Technology is Enhancing the Student Experience
Join us on November 7 from 10 to 11:30 a.m. in Pomerene 280 to learn from Digital Flagship Educators and students. Our presenters will be exploring new ways to give students a voice and showcasing unique assignment opportunities, building excitement around starting college and sharing experiences with iPads in and outside the classroom. 
Cathy Ryan | Senior Lecturer, Department of English

Max Gulick | Academic Advisor, Newark Campus
Jennie Babcock | Undergraduate Program Director, College of Social Work

Digital Flagship Students | Brielle Davidson, Hanna Kim, Savannah Sockwell 
Faculty Showcase is an annual fall event hosted by the Innovate conference as an interactive opportunity for instructors to learn how others are incorporating technology in their classroom. New in 2018, we will also hear from students as they discuss how iPads have opened up learning opportunities for them at Ohio State. 
Light refreshments will be provided. At the end of the event, you will have an opportunity to network with the presenters and other colleagues. There will be an exciting announcement about the upcoming Innovate conference, which is Thursday, May 16, 2019.