Free Peer-Reviewed Test Banks Available for Select Subjects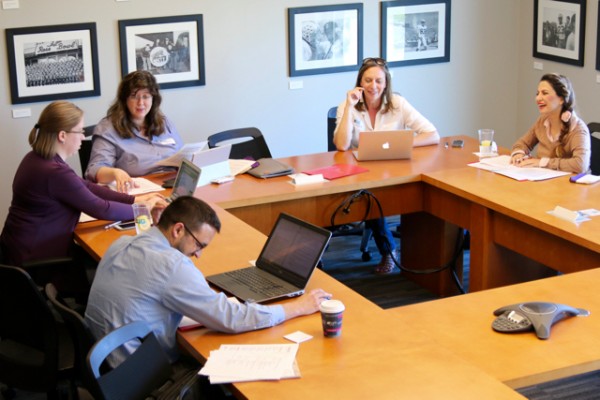 The Affordable Learning Exchange (ALX) team offers support to instructors who would like to explore the freely available test banks we have developed in partnership with the Unizin Consortium, the Big Ten Academic Alliance (BTAA) and Pennsylvania State University.
Associate Director of Affordability and Access, Ashley Miller, said "We are very excited to be able to provide this resource to Ohio State faculty. These questions have been created and reviewed by teams of expert faculty from across the country, so you can feel confident in their quality."
Thanks to the collaboration of faculty from more than 30 institutions, thousands of peer-reviewed assessment items are available for use in the following disciplines/courses:
•    Political Science - American Government (1010 questions)
•    Psychology - Introduction to Psychology (1116)
•    Economics - Principles of Macroeconomics (1027)
•    Economics - Principles of Microeconomics (876)
•    Spanish - Basic Spanish (present-tense only) (2860)
•    Business - Principles of Business Management (994)
•    Biology - Introduction to Biology (1422)
•    History - American History to 1877 (1012)
"These questions are a great resource for anyone who has moved to an open textbook or other alternative to publisher materials, and has lost access to test banks in the process," explained Miller. "But even those still using conventional textbooks can benefit, as these test banks are organized by topic and are textbook-independent."
Ohio State instructors who would like access to these test banks should email affordablelearning@osu.edu. A member of the ALX team will follow up with you with more information and instructions to import the questions into CarmenCanvas.
"The ALX team is ready to provide support, and we are excited to hear what our faculty think," said Miller.
To get additional help with online course setup and teaching from a distance, please review Ohio State's Keep Teaching web site.